For the third time in a row, Lleida is the winner of the WS Europe Cup. An incredible final played at the Poliesportiu in Andorra, won only in the second half by the Catalans after being two goals behind. For the second time Sarzana was defeated in the final with a precious silver.
The game was delayed from 25 minutes due to problems with the chrono system. The Italians put their best race on rink from the first half, thanks to a very fast 2-0, with the decisive goals of Galbas, one of the best players in the final seven. In the second half the Spanish came on to the rink at another pace and put their opponents in difficulty minute by minute. Vives immediately signed 2-1 and Sarzana failed a direct shot and a powerplay with Ipinazar, where perhaps the highlight of the match will be there. From that moment from the 10th minute, the Italians lost their compass and were overwhelmed in 3 minutes by 3 goals that broke the match. All three goals were scored by Oriol Uri Vives, one on penalties, one on direct shooting and one on personal action (4-2). Captain Tomas with a precise touch signed the 5-2 and only in the final Bertolucci's team managed to find the right balance with another goal from Galbas, also failing a direct shot that could reopen everything. The 5-3 still rewards the Catalans, authors of a hat-trick that in few societies have managed to accomplish in the long European history, Barcelos, Novara and Liceo A Coruna. Azemad MVP of the final, Oriol Vives and goalkeeper Martì Serra del Lleida
LIVE COVERAGE
On television, the World Skate Europe Cup Final Seven will be broadcasted entirely by Tv3 Catalunya, on the Catalan channel Esport3. The new WEBTV of World Skate Europe. will show by http://europe.worldskate.tv with the portuguese voice of Josè Santos. After every match will be broadcasted also the press conferences.
After the matches, you will find the Highlights in our WebTV and also in our new Youtube Channel https://www.youtube.com/c/EURORINKHOCKEYTV
SPECIAL COVERAGE FOR WSEUROPE-RINKHOCKEY WEBSITE
WSE-RH will follow with special coverage in social network and in the section of WS Europe Cup www.wseurope-rinkhockey.org/wseuropecup with the official photos of Antonio Lopes.
In our Social Networks will be added special contents from the rink.
Every Match will be covered from our OFFICIAL LIVESCORING in multi-language with all the official statistics during the games.
OFFICIAL HASHTAGS -> #okeuropecup #okf7euro #okandorra
STUFF FOR MEDIA
WSERH gives you the possibility to download and use some photos of each match after the first half time with royalty-free copyright and free use (Credits to "Antonio Lopes / WSE-RH". PHOTO DRIVE -> http://bit.ly/F7Andorra21-Photos
If you need also the official highlights from the matches, we will upload them asap in our webtv (HD file) – VIDEO DRIVE -> http://bit.ly/F7Andorra21-Videos
Official Press Kit Final Seven – Download PDF
Official Media Guide 2020-2021 – Download PDF

WS EUROPE CUP – Final Seven – June 18-19-20 – Poliesportiu, Andorra La Vella
Quarterfinals – Friday 18th June 2021
h 13.00 CET (h 12.00 PT) – Match #21 – QF3 – Recam Laser CH Caldes (SP) x Riba d'Ave (PT) = 6-2 (1-1, 5-1)
Caldes Recam Laser: Camps, Miras, Rosa, Acsensi A (C), C.Rodriguez – Ricart, Rovira, Gimenez, Blanque – Coach: Candemi
Riba d'Ave: Fernandes, Zapata, Pereira N. (C), Pinheiro, Abreu D – Barata, P. Rocha, Pedro J, Pato, Rocha M – Coach: Peixoto
Scorers: 1st: 11'49" Barata (R) 18'57" Rodriguez C (C) – 2nd: 7'53" Acsensi (C), 7'54" Abreu (R), 12'03" Gimenez (C), 15'00" Rosa (C), 24'29" Gimenez (C), 24'35" Rovira (C)
h 16.00 CET (h 15.00 PT) – Match #22 – QF4 – H. Sarzana (IT) x Igualada HC (SP) = 3-2 (1-2, 2-0)
Sarzana: Corona, Borsi (C), Ipinazar, Rossi F, Galbas – De Rinaldis, Rispogliati, Osorio, Petrocchi, Bianchi – Coach: A.Bertolucci
Igualada: Deitg, Palau, Pla, Baliu (C), Bars – Vives, Carol, Yeste, Marimon, Marquez – Coach: Caceres
Scorers: 1st: 5'27" Baliu (I), 11'58" Baliu (I), 16'18" Ipinazar (S) – 2nd: 8'12" Ipinazar (S), 12'55" Rossi (S)
Penalties: 2nd: 20'42" Galbas (2′) (S), 24'59" Bars (2′) (I)
h 19.00 CET (h 18.00 PT) – Match #20 – QF2 – CP Calafell Tot l'Any (SP) x Garatge Plana Girona CH (SP) = 2-4 (1-2, 1-2)
Calafell: Edo, Xaus, Torne, Mitjans, Gabarro – Romeu (C), Palau O, Pellizzari, Munne, Marimont – Coach: Varias
Girona: Llaverola (C), Gurri, Grau, Mendes, Gelma Paz – Joseph, Palacin, Pujol, Lopez, Coll – Coach: R.Benito
Scorers: 1st: 5'12" Purri (G), 12'59" Mitjans (C), 23'21" Mendes (G) – 2nd: 17'17" Gelma (G), 20'31" Gurri (G), 22'36" Palau O (C)
Penalties: 1st: 22'27" Mitjans (2′) (C) and Gelma Paz (2′) (C)
Semifinals – Saturday 19th June 2021
h 13.00 CET (h 12.00 PT) – Match #24 – Semifinal #2 – Credit Agricole Sarzana H (IT) x Recam Laser CH Caldes (SP) = 4-1 (0-1, 4-0)
Credit Agricole Sarzana: Corona, Borsi (C), Ipinazar, Rossi F, Galbas – De Rinaldis, Rispogliati, Osorio, Petrocchi, Bianchi – Coach: A.Bertolucci
Caldes Recam Laser: Camps, Miras, Ricart, Acsensi A (C), C.Rodriguez – Rosa, Rovira, Gimenez, Acsensi R- Coach: Candemi
Scorers: qst: 24'59" Acsensi A (C) – 2nd: 6'07" Galbas (S), 20'19" Galbas (S), 22'28" Galbas (S), 24'02" Rossi (S)
Penalties: 1st: 9'39" Borsi (2′) (S) – 2nd: 0'16" Rosa (2′) (C), 11'22" Acsensi R (2′) (C), 22'28" Miras (2′) (C), 22'39" Gimenez (2′) (C) and Galbas (2′) (C)
h 16.00 CET (h 15.00 PT) – Match #23 – Semifinal #1 – CE Lleida Llista (SP) x Garatge Plana Girona CH (SP) = 3-1 (1-1, 2-0)
Lleida: Serra, Di Benedetto B, Canellas, Tomas (C), Selva – Vives, Folguera S, Duch, Munne, Folguera G – Coach: Folguera G
Girona: Llaverola (C), Gurri, Grau, Mendes, Gelma Paz – Joseph, Palacin, Pujol, Lopez, Coll – Coach: R.Benito
Scorers: 1st: 10'40" S.Folguera (L), 17'04" Pujol (G) – 2nd: 10'54" Tomas (L), 24'33" Vives (L)
Penalties: 2nd: 8'51" Joseph (2′) (G), 23'27" Joseph (2′) (G), 23'55" Mendez (2′) (G)
Final – Sunday 20th June 2021
h 12.30 CET (h 11:30 PT) – Match #25 – FINAL – CE Lleida Llista (SP) x Credit Agricole Sarzana (IT)
Lleida: Serra, Di Benedetto, Canellas, Tomas (C), Selva – Vives, S.Folguera, Duch, Munne, G.Folguera – Coach: A.Folguera
Sarzana: Corona, Ipinazar, Borsi (C), Rossi, Galbas – De Rinaldis, Osorio, Rispogliati, Petrocchi, Bianchi – Coach: A. Bertolucci
Scorers: 1st: 9'50" Galbas (S), 19'27" Galbas (S) – 2nd: 7'10" Vives (L), 14'41" Vives (pen.shot) (L), 15'13" Vives (dir.shot) (L), 15'42" Vives (L), 18'13" Tomas (L), 22'24" Galbas (S)
Penalties: 1st: 22'49" Tomas (2′) (L)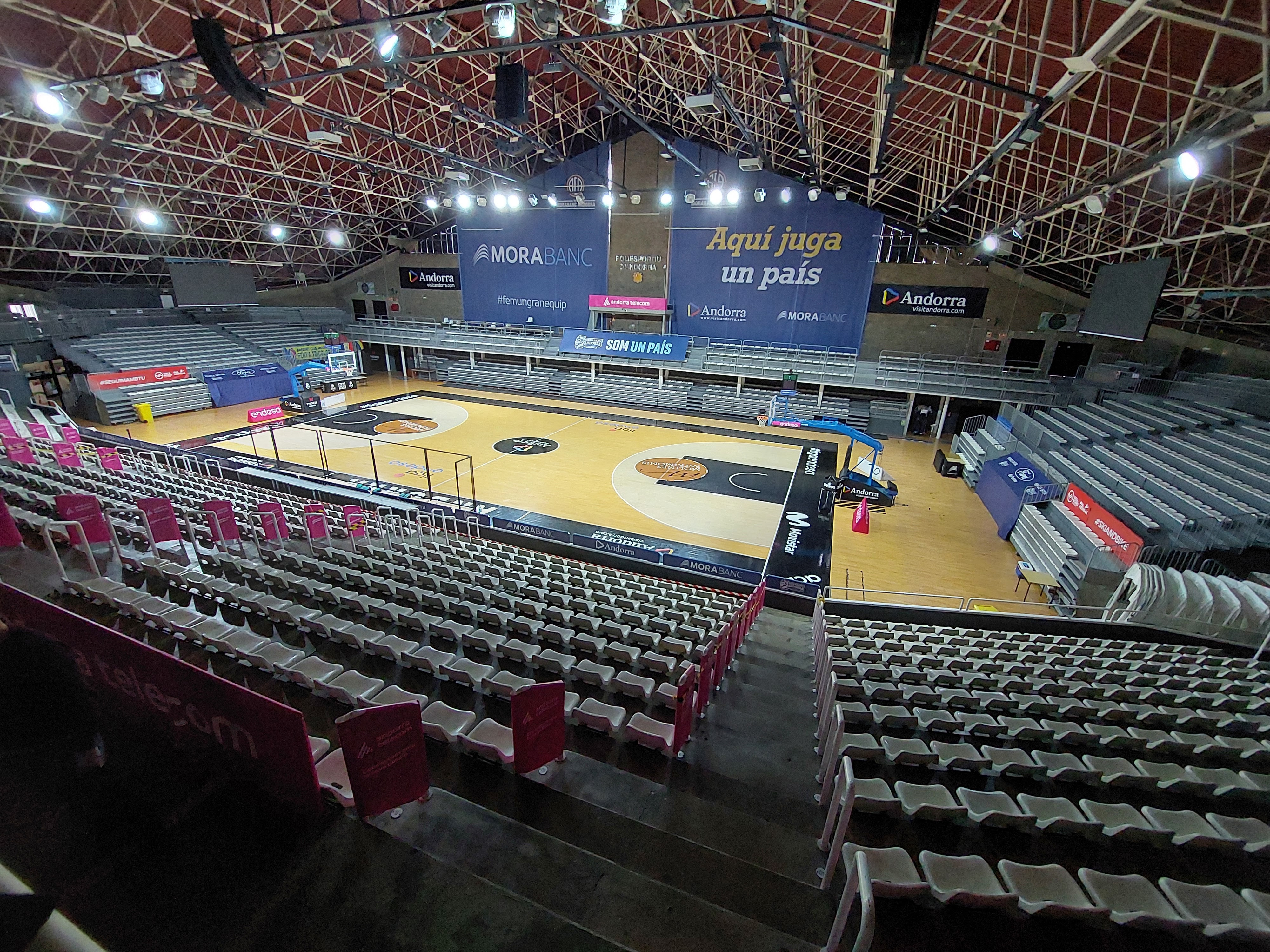 HISTORY WORLD SKATE EUROPE CUP / CERS CUP

YEARS CLUB
80-81 GD SESIMBRA
81-82 HC LICEO LA CORUNA
82-83 AMATORI VERCELLI
83-84 SPORTING LISBOA
84-85 HOCKEY NOVARA
85-86 CP TORDERA
86-87 AMATORI LODI
87-88 AMATORI VERCELLI
88-89 HOCKEY CLUB MONZA
89-90 HOCKEY SEREGNO
90-91 SL BENFICA LISBOA
91-92 HOCKEY NOVARA
92-93 HOCKEY NOVARA
93-94 FC PORTO
94-95 OC BARCELOS
95-96 FC PORTO
96-97 UD OLIVEIRENSE
97-98 CE NOIA
98-99 HC LICEO LA CORUNA
99-00 CD PACO D'ARCOS
00-01 CP VIC
01-02 CP VOLTREGA'
02-03 REUS DEPORTIU
03-04 REUS DEPORTIU
04-05 FOLLONICA HOCKEY
05-06 FC BARCELONA
06-07 CP VILANOVA

CERS CUP – FINAL FOUR
07-08 CP TENERIFE (SPA)
08-09 CH MATARO' (SPA)
09-10 LICEO LA CORUNA (SPA)
10-11 BENFICA LISBOA (PORT)
11-12 HOCKEY BASSANO (ITA)
12-13 CE VENDRELL (SPA)
13-14 CE NOIA (SPA)
14-15 SPORTING DE PORTUGAL
15-16 BARCELOS (POR)
16-17 BARCELOS (POR)
17-18 CE LLEIDA LLISTA (SPA)
18-19 CE LLEIDA LLISTA (SPA)
19-20 CANCELED
20-21 CE LLEIDA LLISTA (SPA)

CLUBS RECORDS
3 Cups: Barcelos (POR), H. Novara (ITA), Liceo A Coruna (SPA), CE LLeida (SPA)
2 Cups: Reus Dep. (SPA), CE Noia (SPA), FC Porto (POR), A.Vercelli (ITA), SL Benfica (POR), Sporting CP (POR)
NATIONS RECORDS
18 Cups: Spain, last 2021
12 Cups: Portugal, last 2017
10 Cups: Italy, last 2012